Sup underground hiphoppas
. AK47 here, aka the Scottish Loca, bringing you up to date with what's going down in the subterreanean world of political Hip-Hop and Street Poetry. I'll regularly update y'all with regards to our own emcees and spoken word artists, aka The Aim Raptivist Collective, both individually and as a collective. I'll also keep you in the loop with anything pertaining to the growing international revolutionary Hip-Hop movement as a whole. However I am involved in running The AIM with the committee on a daily basis, not to mention organizing shows, steering The AIM Hip-Hop/Street Poetry Street Team and promoting all our individual artists. Thus don't forget to keep checking in on our sister site Real-Hip Hop Forever because Lady Chinita caters daily to your underground Hip-Hop needs and as a dedicated AIM member she'll also keep you posted on what's happening with us. We'll also be focusing on emcees and street poets from our other affiliate site Guerrilla Republik because I am their Chapter Leader for the UK and we all respect what they have to bring to the table.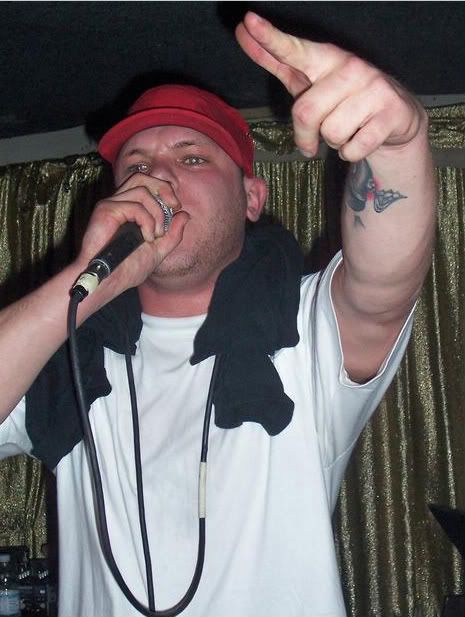 To kick off today's update I want to welcome two new members to The AIM, hard spitting MC Therapist who's going to front for The AIM in Philly and renowned Street Poet, Musician and Gang Outreach Worker Warrior Bonds from Boston. We met Therapist through two of our core members AIM General Raptivist Capital-'X' and anti-NWO emcee Enki, and we were introduced to Warrior through notorious Street Poet and AIM Shot Caller Monte Smith. I can't emphasize enough how proud we feel to have both of these individuals clicked up with us because there is no doubt that they are realer than a brick in the face, more focused than a a top of the range Nikon camera and smarter than your average quantum physicist on a good day. They definitely got AIM to the core. We'll be pushing them forward so that all the world can hear what they have to say because they are voices of the imminent ethical revolution. I'll be putting up their pages on the site as soon as humanly possible but until then please check them out on Reverbnation and join The AIM Hip-Hop/Street Poetry Street Team on The AIM Raptivist Collective page on Reverbnation to help promote these hard men with hearts.
Please show support by joining our newsletter and AIM Hip-Hop/Street Poetry Street Team!
There are so many things happening right now with The AIM Raptivist Collective, including Capital-'X's I Want Justice Tour in the US and Europe. It's going to be one of the most explosive tours in the history of Political Hip-Hop. We're going to ensure you don't miss it by keeping you in on the dates and details. Capital-'X' also has a dope new track out called My Life Times which you can preview below.
That's it from me for today but I'll be back in the next couple of days to talk to you about the highly anticipated new album by AIM emcee Greydon Square, The Kardashev Scale.