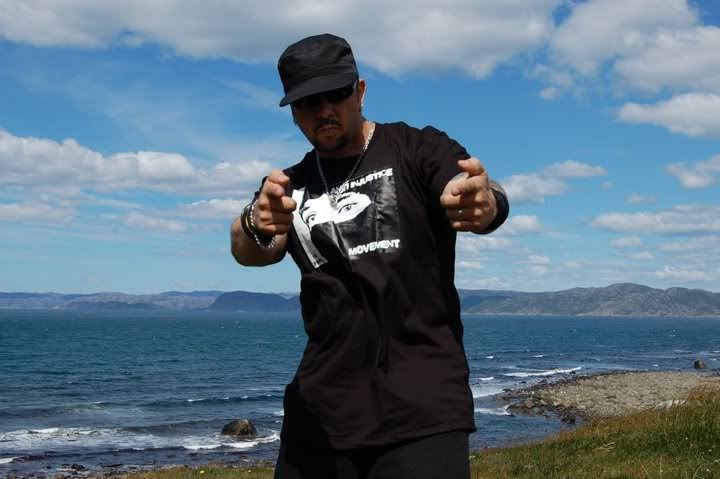 AIM General Capital-'X' Reppin The AIM Revolution

If you are into Street Poetry, Anarchist/Political Hip-Hop and real revolutionary lyricism please check out our political/revolutionary emcees and street poets from
The Anti-Injustice Movement
(aka The AIM) on our new AIM Raptivist Collective profile on Reverbnation. We just dropped a sick new underground Hip-Hop album, Lyrical Warfare Volume 1, which is a lyrical IED being hurled at the NWO global elites, the theocrats and the growing police state which is sweeping the entire planet.


The AIM's Ecuadorian Rebel, emcee
SAI
, has also donated his track 'Real Gangsta' as a paid download to help fund our organization. The track hits out at fake thugs who have their identity bastardized by white washed corporate cRap music and celebrates the real revolutionaries who deserve the title 'gangsta.' If you got love for Che Guevara more than Lil Weiner then you're going to want to download this track fo real.

We have to sell this mixtape, and our
slick new t-shirts
, as we are a non-profit group. We just need to make enough green for our Protest/Hip-Hop/Street Poetry/Activism Education Conference in the UK for early next year. Please buy our album Lyrical Warfare Vol 1, or even just a few tracks, at the
Reverbnation Store
, ITunes, Amazon, Napster or CD Baby. If you're flat broke like us just lay back, pop a can of organic root beer and bump the rhymes of the revolution.
In Revolution & Resistance,
~THE AIM~

www.antiinjusticemovement.com



Please join The AIM mailing list and Hip-Hop Street Team if you're real enough to support the struggle!